Customer Service Lead Representative
Signature Flight Support LLC
Houston, Texas
Houston Hobby
Overview
Job Type: Full time
Job Level: Standard
Business:
Customer Service Representatives (CSRs) are responsible for a variety of duties that contribute towards the overall success of the fixed base operation and focus on consistently providing excellent customer service. A CSR often serves as the face of Signature while interacting with visitors and coworkers in a professional, friendly, and courteous manner.
Success Profile
What makes a successful Customer Service Lead Representative?
See if you have what it takes.
Multi-tasker
Flexible
Problem-solver
Outgoing
Quick-thinker
Communicator
Our Culture
Dedicated to Development

Start your course towards a career that will build you into an aviation operations professional.

We've Got Your Back

Whether you're interested in pursuing training to learn new skills or need support for difficult decisions, our Signature leaders will help make it happen.

Guided by Our Values

We invest in our people and consistently exceed customer expectations in a safe, sustainable, and transparent work environment.
Owning Your Career
Starting as a Customer Service Representative, you'll have the opportunity to expand your knowledge and propel yourself to new responsibilities in aviation.
Customer Service Representative

Customer Service Supervisor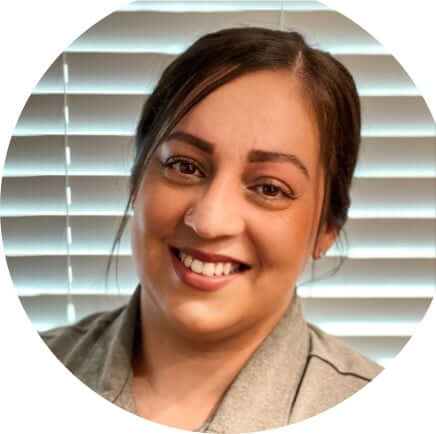 I've been supported by my leadership team which has led me to be a better team player and become the site trainer for new Customer Service Representative employees.

Nancy R.

Customer Service Representative
Our Benefits
Benefits may differ by country.*
Health
Insurance

Receive comprehensive medical benefits upon hire.*

Paid
Time Off

Balance your professional and personal life with paid time off.

Retirement
Savings Plan

Invest in your retirement and get a company-matched contribution.*

Tuition
Reimbursement

Available for most team members pursuing undergrad or graduate degrees.

Training &
Development

Put your career on the fast track with our Emerging Leaders Program (ELP) and professional development seminars.

Personal
Aid

Live to the fullest with our Employee Assistance Program (EAP) and other special benefits.
Signature Stories
Picture your career in Customer Service at Signature.
Customer Service Lead Representative
Job ID 5622 Date Posted 11/23/2022 Location Houston, Texas Airport Houston Hobby Company Signature Flight Support LLC Job Type Full time Job Level Standard
Apply Now
Job Description
The lead CSR delivers a variety of services to the customers (passengers and aircraft crews) based on the knowledge of their company, its services and its products. It is in the nature of their position that they are the first contact with the customers.
Job Responsibilities
Follow the Signature procedures in the SSP and SOP manual, and make them be followed by others. Ensure that their subordinates follow all procedures (internal notes, Standard Operating Procedures, Standard Safety Procedures, Written or oral instructions from their line managers, etc.). Follow the Signature procedures in the SSP and SOP manual
Supervise, facilitate, direct and manage their team (trainees, apprentices, CSRs, etc.). Report to their line manager on any malfunctioning within their team. Communicate with the other managers with a view to coordinating the activities of each department, and also with the other managers/team leaders. Perform supervised employee activities;
Provide all information required for processing the aircraft. Organise their team in accordance with the activity. Guarantee the satisfactory condition of the equipment, of the stocks (paper, ink cartridges, etc.) required for the activity. Welcome: i.e. reception (physical and telephone) of a customer (passenger, crew members, etc.); Receive, identify and guide the customer Give the customers all information (safety rules, prices, offered services, etc.) and, generally, be capable of answering customer requests, questions and complaints, which requires a rapid analysis of the situation in order to determine the best use of the resources made available to them Reserve hotels and/or other facilities; Measures in respect of land transport such as, for example, leasing of cars or the limousine service Process customer requests, and supplier orders Receive payments and prepare the daily till report Draw up new customer accounts, update existing customer accounts, prepare reports and manage miscellaneous debtors (invoicing, reminders, etc.). Draw up invoices and take collections of payments if this is mandatory Update the Service handling and coordination files Monitor cash payments attentively Check that the reception area is correctly maintained Ensure that the persons with access to the reserved area wear badges. Oversee safety in the aircraft areas and hangers (vehicles, etc.) Inspire confidence in the customers Control communication by SITA Supply the weather maps, "notams", SLOTS, etc… to the pilots
Give the customer a high-quality service in accordance with the company's image.
Ensure that newly hired personnel are trained correctly under their responsibility. Be responsible for constant/continuous improvement of "Customer service"; constantly check the operational effectiveness of the customer service Participate in the training of the employees in their department and check on their satisfactory development within the company
Process observations, errors and/or non-compliances, and also complaints, and then establish corrective and/or preventive actions, with follow-up of recommendations within the department, in order to respond optimally to each customer complaint; Be the link between the customer and the various departments; Coordinate the various operational departments (communication to fuel of the refuelling requests, etc., communication to the runway of all manoeuvres requested by the customer, etc.)
Resolution of disputes (luggage, etc.)
promote new services or additional services
Job Qualifications
Knowledge, Skills and Experience Required:
(Please detail the educational qualification, behavioural skills and type of experience (including any relevant industry sectors/organisations) required for the role
- pleasant, organised personality with excellent interpersonal skills, and relatively flexible;
- ability for effective verbal expression before groups of customers or employees of the company;
- Discretion, social graces
- Relaxed manner with others
- Smiling person, with gentle and confident voice.
- ability in respect of problem resolution;
- satisfactory knowledge of conventional gestures for guiding aircraft on runways;
- satisfactory computer knowledge and, generally, ability to use working equipment such as air/ground radio, computers (terminals if required), fax and telephone;
- have satisfactory knowledge of customer service, including hotel reservations, information on local attractions and activities (which implies someone who keeps informed of the cultural life and various events taking place in the region), and other information which ensures satisfactory quality of service;
- satisfactory reading and understanding of documents, both in French and in English, such as safety rules and procedure manuals (primordial in the aviation field);
- readiness to work according to delayed timetables and shift patterns;
- flexibility concerning planned or unforeseen overtime requirements
Higher education diploma (baccalaureate) or general educational certificate. Experience in aviation is preferable but not required.
An Equal Opportunity Employer M/F/Disability/Vet
Apply Now
Our Benefits We're here to help support you, your family, and your future. Explore how Signature Aviation's benefits can work for you.