Line Service Technician MSY
Signature Flight Support LLC
Kenner, Louisiana
Louis Armstrong New Orleans Int'l Airport
Overview
Job Type: Full time
Job Level: Standard
Business:
Hone your airside skills in a world of elite clientele, private aircrafts, and trusted expertise. Signature Aviation is a leading aviation company that provides essential services to private aircrafts. When you join us, you're a part of a team of aviation experts that can help guide your professional journey in a career that really stands out. Each day will bring new challenges in a fast-paced, ever-changing environment, and you'll be trusted to keep multi-million dollar private jets ready for their next mission. Through it all, you'll discover your potential in an industry unlike any other. That's Signature Aviation.
Success Profile
What makes a successful Line Service Technician MSY?
See if you have what it takes.
Adaptable
Flexible
Outgoing
Problem-solver
Responsible
Team Player
Our Culture
Dedicated to Development

Start your course towards a career that will build you into an aviation operations professional.

We've Got Your Back

Whether you're interested in pursuing training to learn new skills or need support for difficult decisions, our Signature leaders will help make it happen.

Guided by Our Values

We invest in our people and consistently exceed customer expectations in a safe, sustainable, and transparent work environment.
Owning Your Career
Starting as a Line Service Technician, you'll have the opportunity to expand your knowledge and propel yourself to new responsibilities in aviation.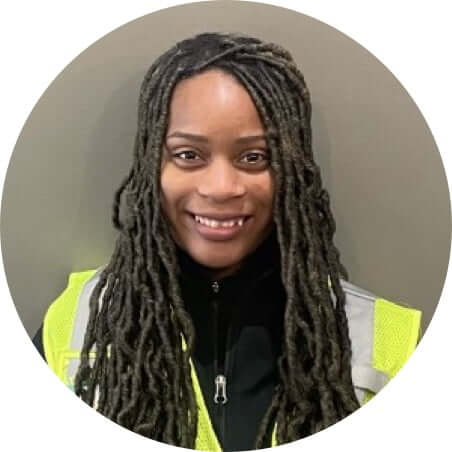 Working at Signature is the best way to build connections and learn. Everyone here has encouraged my goal to be a professional pilot.

Rachel S.

Line Service Technician
Our Benefits
Benefits may differ by country.*
Health
Insurance

Receive comprehensive medical benefits upon hire.*

Paid
Time Off

Balance your professional and personal life with paid time off.

Retirement
Savings Plan

Invest in your retirement and get a company-matched contribution.*

Tuition
Reimbursement

Available for most team members pursuing undergrad or graduate degrees.

Training &
Development

Put your career on the fast track with our Emerging Leaders Program (ELP) and professional development seminars.

Personal
Aid

Live to the fullest with our Employee Assistance Program (EAP) and other special benefits.
Signature Stories
Picture your career in aircraft line service at Signature.
Line Service Technician MSY
Job ID 9156 Date Posted 11/20/2023 Location Kenner, Louisiana Airport Louis Armstrong New Orleans Int'l Airport Company Signature Flight Support LLC Job Type Full time Job Level Standard
Apply Now
Job Description
Signature Aviation is looking for 1 Full-time Lines Service Technician.
A Line Service Technician (LST) is a customer service role responsible for a variety of duties that contribute towards safely providing requested services for general aviation aircraft, crews and passengers. An LST routinely operates ground service equipment and uses knowledge of the company's policies and procedures to provide efficient and excellent service to customers and other guests to the fixed base operation (FBO).
Persons employed as an LST are expected to:
Work as part of a team delivering safe and efficient aircraft services while providing a welcoming atmosphere to customers and other guests
Collaborate, cooperate and work closely with all coworkers, customers, clients, vendors, and aircraft crewmembers to ensure customer service needs are met. This includes ensuring efficient and accurate communication through various methods to accomplish operational tasks
Service aircraft as requested by management or customers, such as fueling, de-icing, lavatory, ground power and potable water services, parking, marshalling, delivering catering and towing
Operate and drive ground service equipment such as fuel trucks, de-icing trucks, ground power units, tugs, and stair trucks, shuttles, etc.
Offer, promote, sell and deliver general aviation services to crewmembers, customers and other guests
Maintain safe, clean and secure ramps and operations
Drive a shuttle vehicle with passengers and/or luggage and cargo
Load and unload luggage and other cargo into/out of aircraft and from/into the FBO or other location
Fuel handling including fuel quality control, fuel receipt, inventory and maintaining accurate related documentation
Provide professional and friendly customer service while exhibiting a positive and helpful attitude, consideration and courtesy to everyone at all times
Understand, comply with and enforce all operational, safety, and customer service requirements for all aspects of the job
Understand, comply with and enforce all security (physical, cyber and data) protocols as dictated by Signature and the airport
Create accurate records pertaining to time worked and activities and services performed
Abide by emergency response procedures when/if critical events occur
Recommend improvements to Signature's standards, administrative procedures, facilities, methods, and practices to the appropriate Signature management personnel
Other duties as requested
Signature Aviation is a market leading global aviation services provider with over 220 locations and 6,000 employees worldwide.  Eligible team members enjoy a wide array of benefits including health and welfare options, generous 401k match, paid time off, tuition assistance, and limitless opportunities for training and development.
Job Responsibilities
The following are essential to the job, in addition to those listed above and on the chart in this description. Certain functions may be performed in varying weather and environmental conditions such as precipitation, extreme temperatures, jet engine fumes, dust and noise. The tasks are performed inside and outside near stationary and moving aircraft (including spinning propellers and engines).
Safely and accurately conduct flight line operations in accordance with established policies and procedures
Regular and reliable in-person and timely attendance for all shifts which may include nights, weekends and/or holidays as scheduled
This is a physical job. There is extensive and constant standing, walking, lifting, carrying, stretching, pinching, pushing, pulling, bending, crawling, climbing, twisting, etc.
Excellent vision and coordination to move and/or direct aircraft and visually inspect aircraft fuel
Clearly communicate in English with others in person, via telephone, radio communicators, and in writing
Must be able to physically enter/exit and operate motor vehicles and ground support equipment such as fuel trucks, vans, tugs, and cars
Must be able to safely and efficiently perform various functions (e.g., fueling, de-icing) from elevated heights
Ability to read, understand and follow all company policies, safety and ethical procedures, and relevant laws, regulations, orders and the like
Must work well as part of a team, get along with others, follow lawful directions and instructions the first time, follow all company policies and procedures, and ask questions to clarify instructions
Ability to prioritize and perform multiple tasks simultaneously
Ability to handle stressful situations and high-profile clientele with poise, effectiveness, confidentiality, and professionalism and always with a sense of cultural awareness and sensitivity
Independently and proactively (i) prepare for arriving/departing aircraft, (ii) identify and perform open job tasks; and (iii) immediately speak up and/or point out observed safety concerns to all stakeholders
Job Qualifications
To qualify for this position, applicants and those in the role must have:
High school diploma or general education degree (GED)
Minimum of 18 years of age
A valid state driver's license. In some locations a commercial driver's license (CDL) is required as dictated by local regulations and business needs
Ability to pass background checks (criminal and motor vehicle), drug tests, receive and maintain issuance of an airport security badge, and be insurable by the company's applicable insurance policies
Ability to successfully and timely complete Signature's training programs
Ability to pass a color vision test for purposes of inspecting aviation fuel
Ability to use a computer and email, including pass computer-based training modules
Excellent verbal and written communication skills, and for safety-sensitive tasks, in English
Ability to perform simple arithmetic (addition, subtraction, multiplication, division, percentages, fractions, angles, degrees, time)
Ability to work flexible schedules, including night, holiday and weekend shifts and in various weather conditions
Preferred: Three (3) to six (6) months experience and/or training in aviation, customer service or other related field; or equivalent combination of education and experience and/or training
An Equal Opportunity Employer including Disability/Vet
About Us
From your health to your financial wellness, there are several benefits for you and your family when joining Signature Aviation.
     Our Benefits:
Medical/prescription drug, dental, and vision Insurance
Health Savings Account
Flexible Spending Accounts
Life Insurance
Disability Insurance
401(k)
Critical Illness, Hospital Indemnity and Accident Insurance
Identity Theft and Legal Services
Paid time off
Paid Maternity Leave
Tuition reimbursement 
Training and Development
Employee Assistance Program (EAP) & Perks
Apply Now
Our Benefits We're here to help support you, your family, and your future. Explore how Signature Aviation's benefits can work for you.