Customer Service Shift Supervisor - LAS
Signature Flight Support LLC
Las Vegas, Nevada
Harry Reid Int'l Airport
Overview
Job Type: Full time
Job Level: Standard
Business:
Customer Service Representatives (CSRs) are responsible for a variety of duties that contribute towards the overall success of the fixed base operation and focus on consistently providing excellent customer service. A CSR often serves as the face of Signature while interacting with visitors and coworkers in a professional, friendly, and courteous manner.
Success Profile
What makes a successful Customer Service Shift Supervisor - LAS?
See if you have what it takes.
Multi-tasker
Flexible
Problem-solver
Outgoing
Quick-thinker
Communicator
Our Culture
Dedicated to Development

Start your course towards a career that will build you into an aviation operations professional.

We've Got Your Back

Whether you're interested in pursuing training to learn new skills or need support for difficult decisions, our Signature leaders will help make it happen.

Guided by Our Values

We invest in our people and consistently exceed customer expectations in a safe, sustainable, and transparent work environment.
Owning Your Career
Starting as a Customer Service Representative, you'll have the opportunity to expand your knowledge and propel yourself to new responsibilities in aviation.
Customer Service Representative

Customer Service Supervisor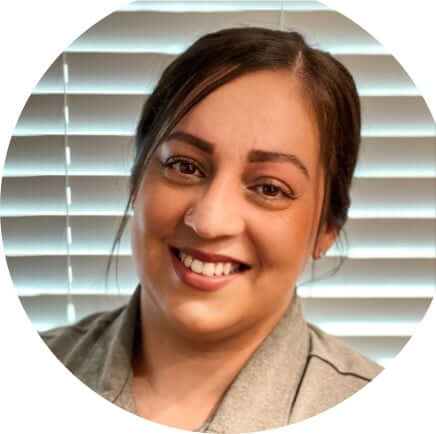 I've been supported by my leadership team which has led me to be a better team player and become the site trainer for new Customer Service Representative employees.

Nancy R.

Customer Service Representative
Our Benefits
Benefits may differ by country.*
Health
Insurance

Receive comprehensive medical benefits upon hire.*

Paid
Time Off

Balance your professional and personal life with paid time off.

Retirement
Savings Plan

Invest in your retirement and get a company-matched contribution.*

Tuition
Reimbursement

Available for most team members pursuing undergrad or graduate degrees.

Training &
Development

Put your career on the fast track with our Emerging Leaders Program (ELP) and professional development seminars.

Personal
Aid

Live to the fullest with our Employee Assistance Program (EAP) and other special benefits.
Signature Stories
Picture your career in Customer Service at Signature.
Customer Service Shift Supervisor - LAS
Job ID 7146 Date Posted 03/31/2023 Location Las Vegas, Nevada Airport Harry Reid Int'l Airport Company Signature Flight Support LLC Job Type Full time Job Level Standard
Apply Now
Job Description
Signature Aviation is a market leading global aviation services provider with over 220 locations and 6,000 employees worldwide.  Eligible team members enjoy a wide array of benefits including health and welfare options, generous 401k match, paid time off, tuition assistance, and limitless opportunities for training and development. 
Signature Aviation is a Leads and directs activities of Customer Service Representatives engaged in providing requested services to general aviation aircraft, customers, passengers and crew.  May perform the same or similar functions as those assigned to the workgroup.
Monitors performance of Customer Service Representatives to ensure technical accuracy, demeanor and adherence to Company policies and procedures.
Assist customers with requested services such as fuel, catering, hangar space, hotel accommodations, ground transportation, etc.
May transport customers by shuttle van to and from airport terminal and local hotels as needed.
May assist customers with loading and unloading baggage.
May lead in, park and chock arriving aircraft and marshal out departing aircraft.
Bill customers for services rendered.
Set up new accounts; maintain records and reports and other clerical duties.
Ensure security of passengers, crew, visitors and vendors entering the terminal and/or the AOA.
Recommends corrective action to adjust customer complaints and address service irregularities.
Comply with Company policies and procedures related to customer service standards, ramp, safety and security procedures.
Communicate with customers via telephone, fax, face to face, e-mail, ConciAir System, Unicom/air to ground radio.
Schedule and assign duties to Customer Service Representatives.
Maintain and stock information, materials and amenities in the customer service areas.
Act as liaison with vendors, i.e., limo service, catering, taxis, rental cars, etc.
Serve as a resource on all customer service matters.
Provide training and assistance to Customer Service Representatives and other personnel.
Perform other duties as assigned.
Job Responsibilities
Regularly stand and walk, use hands to finger, handle or feel; reach with hands and arms; and talk or hear.
Occasionally may lift and/or move up to 40 pounds.
Read, write and fluently speak and understand the English language.
Read and interpret documents such as safety rules, operating and maintenance instructions and procedure manuals.
Operate office equipment including personal computer, telephone, copy machine, adding machine, Unicom/air to ground radio.
Write routine reports and correspondence.
Ability to speak effectively before groups of customers or employees.
Ability to effectively present information and respond to questions from groups of managers, clients, customers and the general public.
Apply concepts of basic math to calculate figures and amounts such as discounts, percentages, area and volume.
Drive vehicles in areas congested with aircraft, moving and stationary vehicles and equipment requiring the ability to identify and distinguish colors, judge distances and spatial relationships.
Solve practical problems and deal with a variety of concrete variables in situations where only limited standardization exists.
Handle and prioritize multiple projects concurrently.
Wear uniform and insignia as prescribed by the Company.
Report to work in a regular and timely basis.
Job Qualifications
High school diploma or GED plus six (6) months related experience or training.  Excellent interpersonal, verbal and written communication skills.  Proficient computer skills.  Must possess a valid state driver's license.
An Equal Opportunity Employer M/F/Disability/Vet
About Us
From your health to your financial wellness, there are several benefits for you and your family when joining Signature Aviation.
     Our Benefits:
401(k) matching
Dental insurance
Flexible spending account
Health insurance
Health savings account
Life insurance
Paid time off
Tuition reimbursement – Up to $5,250 FT and $2,625 PT per calendar year
Vision insurance
Training and Development
Retirement Saving Plan
Employee Assistance Program (EAP)
Apply Now
Our Benefits We're here to help support you, your family, and your future. Explore how Signature Aviation's benefits can work for you.
Signature Flight Support LLC

Las Vegas, Nevada

Harry Reid Int'l Airport