Airport Relations Specialist
Signature Flight Support LLC
Orlando, Florida
Lake Nona, FL
Overview
Job Type: Full time
Job Level: Standard
Business:
Customer Service Representatives (CSRs) are responsible for a variety of duties that contribute towards the overall success of the fixed base operation and focus on consistently providing excellent customer service. A CSR often serves as the face of Signature while interacting with visitors and coworkers in a professional, friendly, and courteous manner.
Success Profile
What makes a successful Airport Relations Specialist?
See if you have what it takes.
Multi-tasker
Flexible
Problem-solver
Outgoing
Quick-thinker
Communicator
Our Culture
Dedicated to Development

Start your course towards a career that will build you into an aviation operations professional.

We've Got Your Back

Whether you're interested in pursuing training to learn new skills or need support for difficult decisions, our Signature leaders will help make it happen.

Guided by Our Values

We invest in our people and consistently exceed customer expectations in a safe, sustainable, and transparent work environment.
Owning Your Career
Starting as a Customer Service Representative, you'll have the opportunity to expand your knowledge and propel yourself to new responsibilities in aviation.
Customer Service Representative

Customer Service Supervisor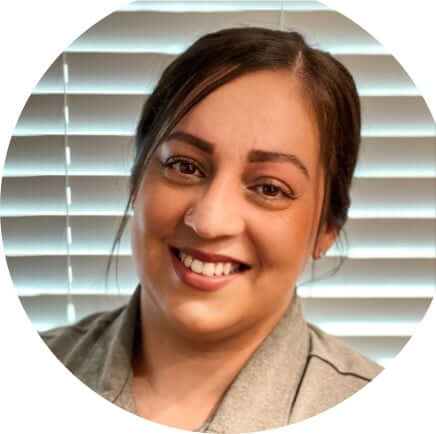 I've been supported by my leadership team which has led me to be a better team player and become the site trainer for new Customer Service Representative employees.

Nancy R.

Customer Service Representative
Our Benefits
Benefits may differ by country.*
Health
Insurance

Receive comprehensive medical benefits upon hire.*

Paid
Time Off

Balance your professional and personal life with paid time off.

Retirement
Savings Plan

Invest in your retirement and get a company-matched contribution.*

Tuition
Reimbursement

Available for most team members pursuing undergrad or graduate degrees.

Training &
Development

Put your career on the fast track with our Emerging Leaders Program (ELP) and professional development seminars.

Personal
Aid

Live to the fullest with our Employee Assistance Program (EAP) and other special benefits.
Signature Stories
Picture your career in Customer Service at Signature.
Airport Relations Specialist
Job ID 8667 Date Posted 09/15/2023 Location Orlando, Florida Airport Lake Nona, FL Company Signature Flight Support LLC Job Type Full time Job Level Standard
Apply Now
Job Description
Signature Aviation is a market leading global aviation services provider with over 220 locations and 6,000 employees worldwide.  Eligible team members enjoy a wide array of benefits including health and welfare options, generous 401k match, paid time off, tuition assistance, and limitless opportunities for training and development.
The Airport Relations Specialist will be a critical team member supporting the organization with airport lease agreements and negotiating all aspects of airport business relationships, including lease renewals and extensions, development programs, and investment plans in Tier III and Tier IV Signature Aviation locations. The Airport Relations Specialist will foster healthy business relationships, represent Signature at airport meetings and conferences, and serve as a direct liaison between airport staff (up to and including the Executive Director) and Signature's corporate leadership. The Airport Relations Specialist is also responsible for developing and enacting strategic and tactical real estate plans in Tier III and Tier IV locations that deliver value to Signature. This role will act as a primary business point of contact for airport business issues and ensure that lease obligations and facility requirements are met at each airport. This position involves heavy interface with Ops, Business Development, Sales and Revenue Management, Legal, Finance, and other business units. 
Job Responsibilities
Essential Duties and Responsibilities: 
(Other duties may be assigned.) 
Foster healthy airport business relationships plus represent Signature at airport meetings and conferences. 
Responsible for developing and enacting strategic and tactical real estate plans that deliver value to Signature. 
Proactively ideate and create airport development strategies that align with internal and external stakeholder expectations.
Responsible for leading and negotiating all aspects of airport lease renewals and extensions in Tier III and Tier IV Signature Aviation locations in a manner that effectively represents Signature's interests.
Document key information and maintain accurate records for Signature's legal contract records, departmental files, and real estate database concerning contracts, amendments, letters of agreement, key contacts & issues, negotiation history, and discussion points.
Curate multi-month or year airport lease and development projects from initiation to execution.
Create profiles of Signature FBO locations, understanding the unique conditions and imperatives across multiple locations.
Responsively and conclusively address incidents and issues arising among Signature's Tier III and Tier IV FBO locations and airport sponsors.
Maintain relationships with internal customers to understand operational requirements, customer service impacts, and financial information to drive best-in-class business decisions and posture with the airports.
This role requires travel that can be extensive at times.
Supervisor and Financial Responsibilities:
Position involves heavy interface with Ops, Business Development, Sales and Revenue Management, Legal, Finance, and other business units.
Regular interactions with FBO leadership, airport leadership, and other stakeholders.
Perform financial review and analysis of business cases and projects.
Job Qualifications
Minimum Education and/or Experience:
Bachelor's Degree or equivalent preferred, plus 5 years related experience and/or training; or equivalent combination of education and experience in aviation business or airport relations/affairs.
Must be proficient in using Excel, Outlook, PowerPoint, and Word.
Must possess strong analytical skills, strong verbal and written communication skills, exceptional organizational and administrative skills, and be capable of handling multiple projects simultaneously with a high level of accuracy.
Must have demonstrated negotiating and relationship management skills. 
Must be able to work in a fast-paced environment, working well with others under minimal supervision. 
Must be self-motivated and can work under pressure.
Additional knowledge and skills:
Strong understanding of airport lease agreements and industry trends.
Proven track record of negotiating agreements, fostering healthy, positive relationships, and influencing favorable outcomes in an airport environment.
Strong communication and interpersonal skills to build positive and productive relationships with airports and internal cross-functional teams.
Strong analytical skills with the ability to analyze financial data to make strategic decisions.
An Equal Opportunity Employer, including Disability/Vets
About Us
From your health to your financial wellness, there are several benefits for you and your family when joining Signature Aviation.
     Our Benefits:
Medical/prescription drug, dental, and vision Insurance
Health Savings Account
Flexible Spending Accounts
Life Insurance
Disability Insurance
401(k)
Critical Illness, Hospital Indemnity and Accident Insurance
Identity Theft and Legal Services
Paid time off
Paid Maternity Leave
Tuition reimbursement 
Training and Development
Employee Assistance Program (EAP) & Perks
Apply Now
Our Benefits We're here to help support you, your family, and your future. Explore how Signature Aviation's benefits can work for you.
Signature Flight Support LLC

Orlando, Florida

Orlando Int'l Airport