Chart Your Own Path
At our more than 200 Fixed Base Operations (FBOs), you'll find opportunities that serve as the perfect starting point for a journey in private aviation unlike any other. Whether you have a love for everything aviation or want to deliver a top-of-the-line experience for pilots and their passengers, this is a culture where your advancement is driven by your own ambitions. That's Signature Aviation.
Our Culture
We serve the most influential figures in society. But we couldn't deliver that service without our team members, across every location in the company, who are passionate about private aviation and its opportunities. Learn more about how we create an atmosphere that supports you and your career.
Benefits
From your health to your financial wellness, there are a number of benefits for you and your family when joining Signature Aviation. Benefits may differ by country.*
Health Insurance*
Health & Welfare Benefits
Medical & Prescription Drug Plan
Dental & Vision Insurance
Flexible Spending Account
Health Savings Account
Supplemental Life Insurance and AD&D
Dependent Life Insurance and AD&D
Employer-Paid Benefits
Basic Life Insurance and AD&D
Short-Term Disability
Long-Term Disability
Voluntary Benefits
Critical Illness
Hospital Indemnity Insurance
Accident Insurance
Identity Theft Protection
Legal Services
Paid Time Off
Signature helps team members balance their personal and professional lives by offering paid vacation, sick and personal time off, as well as paid holidays.
Retirement Savings Plan*
Save today and enjoy tomorrow! Eligible team members can contribute to our 401K retirement program immediately upon hire. Signature will also help invest in your future with a matching contribution.
Tuition Reimbursement
We value our employees' educational ambitions and invest in their continuous learning. Many team members qualify to receive tuition reimbursement or an educational sponsorship for undergraduate and graduate studies.
Training & Development
In addition to providing the industry's most comprehensive on-the-job training, Signature knows the value great leaders bring to our organization. We offer professional development seminars and advanced leadership training in areas like effective communication, team building, coaching, diversity and inclusion, and more. Our Manager in Training (MIT) program offers a "fast-track" curriculum designed to prepare and propel participants to upper-level management positions.
Personal Aid
From your first day on the team, you'll have access to our complimentary Employee Assistance Program (EAP). This free, confidential service is designed to help you and your family thrive, providing resources on topics like financial planning, stress management, and work-life solutions. Plus you'll get valuable savings and discounts.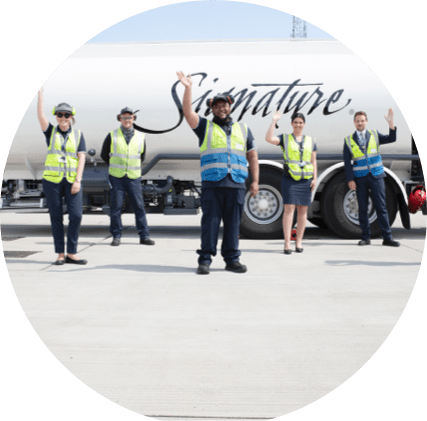 Diversity and Inclusion
We're a socially responsible employer, committed to fostering a culture of diversity and inclusion across every community we serve. With training partnerships for diverse audiences, military transition programs, and a focus on empowering every member of our global family, we're going all in on inclusively growing our business and team.
Hear From Our Leaders
Many of our leaders started in customer service and line service roles where they learned the fundamentals of private aviation and built valuable connections. With guidance from their mentors and a drive to accomplish more, they've taken their careers to new places.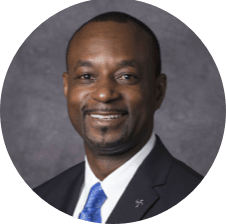 Identify your goals now, and your experience with Signature can help you reach them. You can learn so much from the people you're working with.

Isaac L.

Director, FBO Operations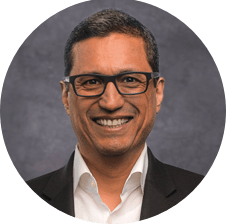 Signature offers a stable opportunity to grow. With over 200 locations, you can find a place to make your mark.

Eric H.

SVP, Airport Property Development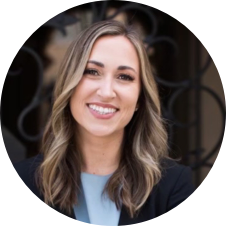 I started as an intern and was given multiple opportunities for growth and mentorship throughout my career. That is why it is especially important to me to develop our internal team and promote from within. Our team is a family. You will not regret joining!

Bridget Cox

VP, Operations Support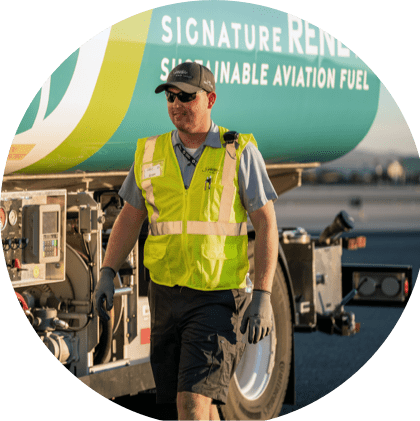 Building a More Sustainable Future
Signature Aviation is leading private aviation towards its goal of net-zero carbon emissions by 2050. We've introduced the first permanent supplies of Sustainable Aviation Fuel (SAF) via our Signature Renew program, which reduces aircraft emissions by 25%, and we're investing in our vehicle fleet and facilities to reduce the challenges of climate change. The impacts go beyond Signature – we're helping aircraft operators fly more cleanly.
The Values That Guide Us
To live our values is to do right for our team members, our customers, and our planet. Through them, we prioritize the continued growth of your career in an environment that's safe, supportive, and sustainable. See how we put our values into action.
People
We are committed to investing in and empowering our people through training and education, and providing them with opportunities for rewarding careers.
Service
We strive continually to anticipate customer needs, exceeding their expectations.
Responsibility
We are committed to managing our impact on and contributing positively to society and the environment.
Performance
We focus on delivery of long-term and sustainable value, continuous improvement and reliability.
Safety
We are dedicated to safety and security, the elimination of hazards, and protecting people, property and our environment.
Integrity
We earn the trust and respect of our stakeholders with honesty, fairness, openness and by honoring our commitments.
Signature Flight Support LLC

Omaha, Nebraska

Omaha Eppley Airfield

Signature Flight Support LLC

Salt Lake City, Utah

Signature Flight Support LLC

Salt Lake City, Utah